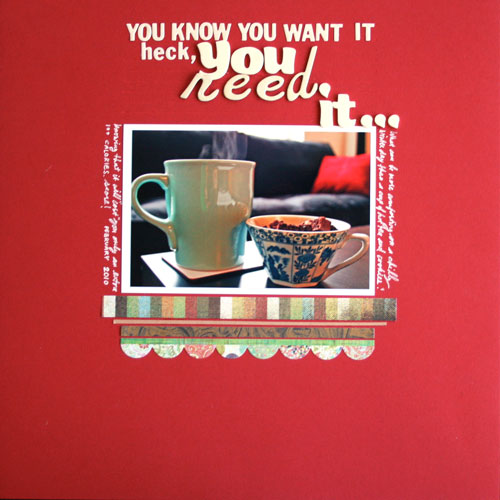 What ever it is: coffee, tea, hot chocolate,
so long as it's warm and sweet and smooth and comforting.
With a side of cookies.
In a cute china.
[and only 100 calories worth]
You want it!
You need it!
Admit it!
Supply Used
Background cardstock by Bazzil Basic Paper.
Strip of patterned paper by Basic Grey from "Mellow" collection (yes, it's very old but I still got the entire collection pack in tact – well not anymore).
Basic Grey's border stickers from "basics" collection.
I chose a deep red cardstock for the background to convey comfort and warmth. Just the type of feeling I had when I enjoyed the hot drink and the sweet cookies a while back.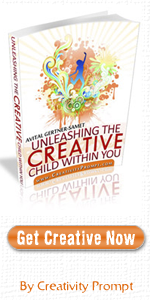 Back when we were kids creativity came naturally to us. Everything was possible and our prolific imagination was the only limit we knew.
Through the years we have grown apart from our inner creative child and along with that – have lost our pristine and utter joy of creation.
In this e-book I will pave your way back to your inner creative child, brick by brick.
"Unleashing The Creative Child Within You" will explain why you became distant from your core creativity and will reveal the secret to getting it back.
With exercises designed specifically to help you find the inner child within you, regain its confidence and unleash it – you are bound to get your mojo back faster than you think.
Your inner creative child wants to come out and play, so click here to get "Unleashing The Creative Child Within You" now.
Tags: creativity prompt, layout, scrapbook, scrapbook layout, scrapbooking