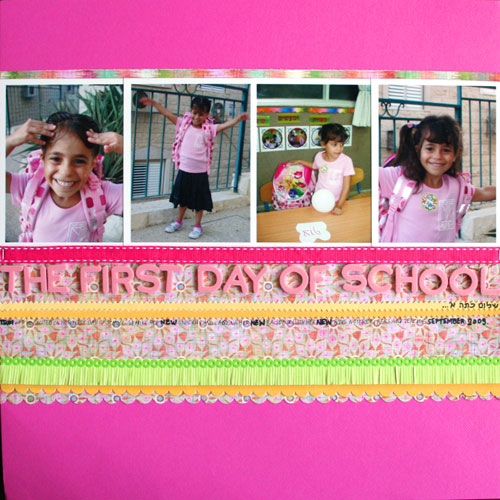 Just about 2 years ago my niece started the first grade.
It must had been so exciting for her.
The backpack was bigger than she were.
Wearing the school uniforms for the first time (when you still feel good about them)
Having a bag full of new books, notebooks, pens, pencils and colored markers.
So many new experiences shoved into one day.
I am so sorry I missed that but I have the photos to cherish.
So I do.
Supply used
I am always trying to use a mix of new stuff and old stuff on my layouts. This way I can use new and exciting products as well as utilize my old stash and sometimes rekindle my love for a forgotten gem.
Do you use your old stash often?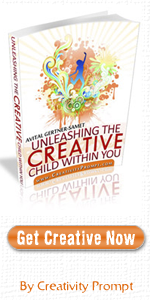 Back when we were kids creativity came naturally to us. Everything was possible and our prolific imagination was the only limit we knew.
Through the years we have grown apart from our inner creative child and along with that – have lost our pristine and utter joy of creation.
In this e-book I will pave your way back to your inner creative child, brick by brick.
"Unleashing The Creative Child Within You" will explain why you became distant from your core creativity and will reveal the secret to getting it back.
With exercises designed specifically to help you find the inner child within you, regain its confidence and unleash it – you are bound to get your mojo back faster than you think.
Your inner creative child wants to come out and play, so click here to get "Unleashing The Creative Child Within You" now.
Tags: creativity prompt, layout, scrapbook, scrapbook layout, scrapbooking