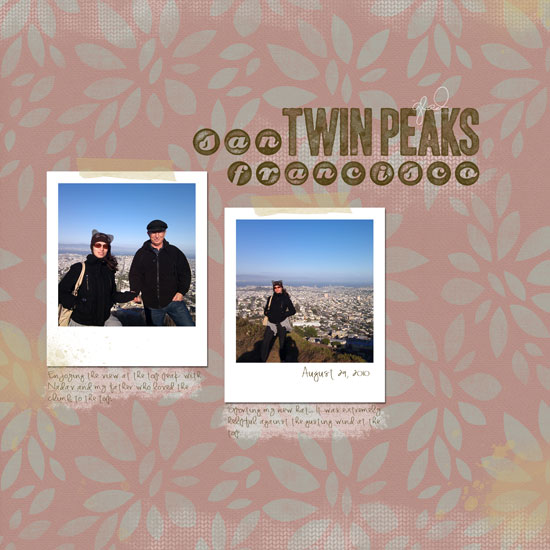 [Font: KD Everyday; Digital Kits:KD Rousti, KD Digi Essentials #2, KD Digi Essentials #5, KD Crush, KD Fly Girl – all font and kits by Karla Dudley. I made the polaroid frames myself.]
Free Download
You can get the polaroid template here. Either click on the link and unzip the file or right-click on it and opt for the "save file as" option.
(The template is for personal use only.)
The Story
These photos were taken with my husband's Nexus 1 phone a couple weeks ago.
It was the last day trip we took with my parents before they came back home. We went to San Francisco and enjoyed the beautiful urban landscape and great cuisine.
At the end of the day, as the last rays of sun shone above us we went to Twin Peaks for a marvelous bird eye view. As we climbed higher and higher the wind became almost violent and blew in gusts tight through us but the view became even more amazing.
I am so glad my father had the opportunity to join us for the short climb and enjoyed the extraordinary view of the city. The look on his face was so precious that I still remember and cherish it.
Share
What is your last cherished memory? Please share it with me by leaving a comment on this post.



Check out Creativity Prompt's new and unique self paced workshop: "Welcome Little One". This workshop will provide you with everything you need, and then some, to make a fabulous handmade mini album to record the first moments of a new born baby.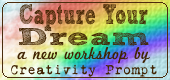 Check out Creativity Prompt's self paced workshop: "Capture Your Dream". In this workshop you will capture, follow and make your dream come true as well as document your journey in a fabulous mixed media mini album.
Tags: Digital Brushes, Digital Kits, Digital Scrapbooking, family, freebie, Karla Dudley, Photoshop Template, scrapbook layout