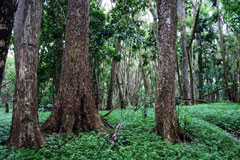 The harder you work to achieve something, the deeper is the imprint your achievement is going to leave.
If something comes easily to you, the slightest piece of criticism or a snappy remark can shatter your confidence and destroy your sense of accomplishment. Deep inside you may think that if you didn't make a real effort, maybe your deed isn't so great after all.
However, after you worked hard to accomplished something – no one will be able to take that accomplishment away from you. No one will be able to belittle your success and make you doubt your merit.
The seed you have planted has rooted and you KNOW you have achieved something GREAT.
Have a fabulous day!
Share
Leave a comment and share your thoughts on owning your great accomplishments.
If you liked this post you may want to subscribe to my feed: