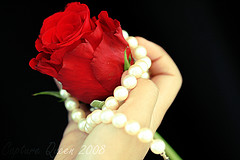 [Photo by:
Capture Queen â"¢
]
I am dedicating this post to you, my dear readers. I am grateful for you!
I am thankful for you following my blog.
I am thankful for you leaving heartfelt comments and messages – encouraging me and sharing your stories, your thoughts and sometimes even your struggles.
I am thankful for you spreading out the word through your personal blogs, Twitter and Facebook and sharing posts and ideas you like with your friends and followers.
I am thankful for your patience on weeks in which life happens.
I am thankful for your participation in my workshops and the lovely feedback you are leaving and warming my heart with.
I am thankful for your support in Creativity Prompt via buying the products you need through the links I provide.
I am thankful for you!
Thank you so much!
As a token of my appreciation I am giving you two printable files with labels and journaling tags (you can punch out the tags with a 2″ circle punch):
[To download the files: either click on the links above OR right-click and opt for "Save Target as…" or "Save Link as…"; Print with no scaling on a letter-size cardstock or sticker sheet]
Photoshop Elements Tip – Adding A Hand Drawn Element
Here is how I added the hand-drawn flowers to my tags:
Draw your elements with a black marker on a plain white paper.
Scan your element in high resolution.
Open the scanned file in Photoshop Elements.
Press Ctrl+L or Command+L and tweak your levels, so the white is bright white and the black is pitch black.
You can also use the eye-drop tool on the Levels Menu.
Open a new layer beneath your scanned elements.
With the Quick Selection tool select all the white areas and press Delete. Make sure you are working on the scanned elements' layer. The checkerboard pattern means this part is transparent.
Save the file as a PNG file – that will keep the transparency attributes.
With the rectangle selection tool select the element you want to use and then press on the Move tool.
Open the file you wish to insert the hand drawn element to, drag and drop your hand drawn element into the file you have just opened. Re-size as needed.
Happy Thanksgiving!
[Due to the holiday – and my limited access to my husband's MAC… – there will not be a Creativity Prompt this week, but I have included the tutorial above, enjoy! 🙂 ]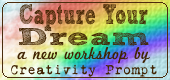 "Capture Your Dream" workshop is relaunching as a self-paced workshop. Isn't it the perfect time for you to capture your dream and make it happen?
Check out the new "Make Your Own Planner" workshop and you may solve this year's holiday gift shopping problem. An affordable workshop that keeps on giving…