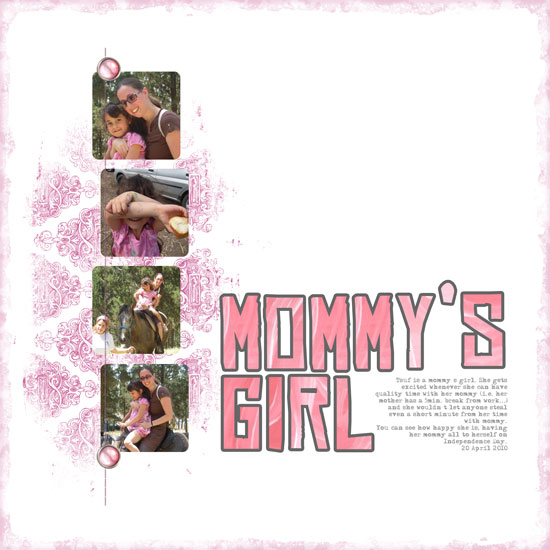 [Font: Adler; Digital Kit: Count To Four by Shimelle Laine for Two Peas In A Bucket.]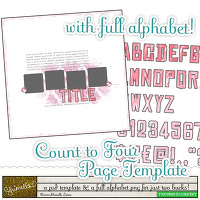 Last week I used the Count To Four template and alpha kit as is, just tweaking the colors, adding a background paper and some accent flourishes.
This week I wanted to use the exact same template, which I really like, but to make it look completely different. I also had no more than a few minutes available to make it happen… Busy times.
Well, easy.
All I had to do was to flip the template ["image" => "rotate" => "90 degrees to the right"]. I also moved the text box and title around and ended up with a completely different layout with the same 2 Dollars template… Completed in about 15 minutes.
Does it get any easier than that?
It is really important to get the stories down before they are forgotten, but many times we just do not have the time to reinvent the wheel, come up with a great design and start from scratch. Using a template (or a sketch) is a great way to go about it, but there's a limit to how many templates we can go out and buy, isn't it?
So here's a good way to utilize the template you already have (or the layouts you've already designed) – just flip them. Vertically, horizontally, sideways. Tweak them a bit here and there and get a fabulous completely new, well designed layout in a snap.
Share
Do you reuse loved layout designs? Please share your thoughts by leaving a comment.

Tags: creativity prompt, Digital Kits, Digital Scrapbooking, DT, Layout templates, Shimelle