[
Font:
Adler;
Digital Kits:
You Are Amazing & Trip To Nature Papers – both by
Shimelle Laine for Two Peas In A Bucket
.]
Shimelle has released another fabulous page template with a matching woodgrain alpha set. I love this new kit, it's funky, but still very linear and clean.
I made this page for my parents who keep living their lives for us and almost never taking time for themselves.
This photo was taken in one of the rare occasions they actually took the time…
I love them so much 🙂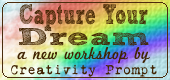 Check out Creativity Prompt's self paced workshop: "Capture Your Dream". In this workshop you will capture, follow and make your dream come true as well as document your journey in a fabulous mixed media mini album.