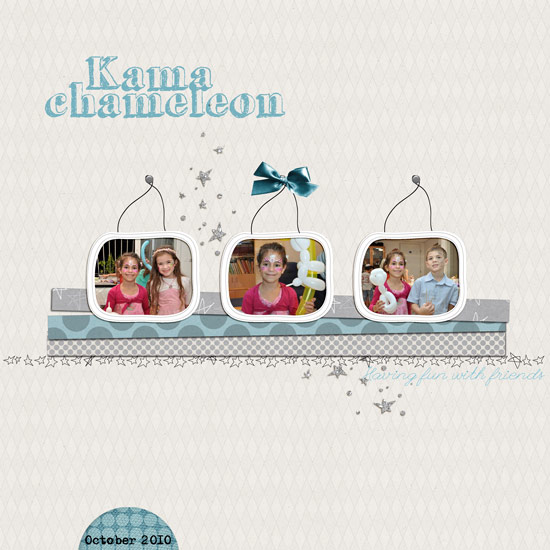 [
Fonts:
Adler, Grutch Shaded and
League Script
;
Digital Kits:
Wish by Karla Dudley.]
This layout is of my 7 year-old niece and her friends playing dress up.
These pictures remind me how every time I put on a costume (Halloween, anyone…) it makes me feel like I am also getting super powers.
By dressing up as a princess I can also call upon the stars and make a wish.
Have you ever felt that way too?
Anyhow, this is why I thought these photos will be perfect to be used in conjunction with Karla Dudley's newest kit "Wish". [UPDATE: Karla's kit is no longer available, but she offers all the digital patterned papers from the kit as a FREE download on her blog.]
Have you made a wish lately?
If not, now is the perfect time to do so.
Just because.
I also wanted to show you how I used the transparent frames that came with the kit, and more precisely – how I fit the photos to the frames.
You can use the same technique to any transparent digital element that you want to use as an overlay.
How To

[Go here to watch on YouTube and while there, please rate, comment and subscribe.]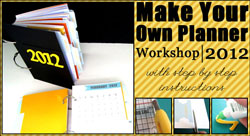 Check out Creativity Prompt's new and unique self paced workshop: "Make Your Own Planner".
This workshop will show you how to make a beautiful handmade planner for the year 2012. Not only are you going to get the entire meticulously designed planner kit for instant download, but you will also get a high resolution video tutorial as well as step-by-step instructions to guide you on each step of the way. Either treat yourself with a fresh and creative start for the coming new year, or get it to create wonderful gifts for your family and friends.
Join now