This week's project is also quick and easy to put together. You decide how much time you want to spend embellishing each page later on…
All you need is a bunch of envelopes, 2 pieces of chipboard and a long piece of ribbon. Pretty straightforward.
You can take your time and decorate each page individually, or just adhere a photo on the back of each envelope and insert your journaling in each corresponding envelope. The sky is the limit for you.
Tools & Supply
How To

Watch on You Tube
[Music by Kevin MacLeod with permission]
Step By Step Instructions
Cut 2 pieces of chipboard – ½" taller and wider than your envelopes.
Stick a strong double sided tape at the center of each chipboard piece. You can use the markings of your cutting mat for easy alignment.
Adhere your ribbon to both pieces of chipboard, while leaving a ½" gap between them.
Adhere each envelope to the next at the base with plain packaging/wrapping tape. Make sure you keep the orientation of the envelopes.
Cut the excess tape off the sides of the envelopes stack.
Adhere the envelopes stack to the chipboard with some more strong double sided tape.
Cut the envelope inserts out of cardstock. Make them ½" shorter and narrower than your envelopes.
Insert a piece of cardstock into each envelope.
Embellish and… Voilà !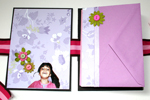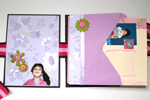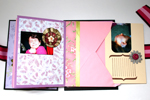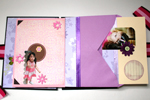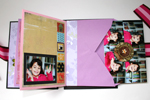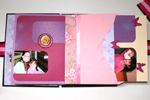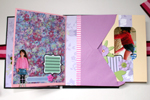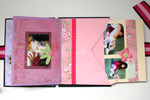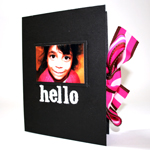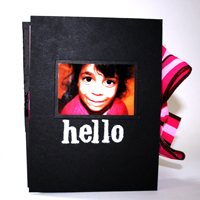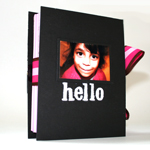 Share
If you have any question, suggestion or remark – don't hesitate to contact me – either leave a comment here, use the contact form or start a new thread on the Creativity Prompt Flickr Group!!!
I would also be very happy to see your own creations, so don't be shy and share 🙂