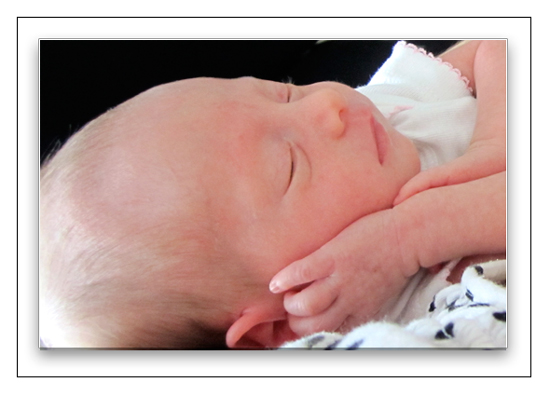 For all of you who were wondering where I have been, here is the precious little reason.
I had just had my first baby.
An amazing little baby girl, named Maya.
Maya was born a bit unexpectedly.
See, Maya was extremely anxious to come out before reaching term, not to mention her due date, which is still in the future 🙂
This early delivery gave me the most fabulous gift for my birthday, as she was released from the NICU just in time to celebrate with my husband and I.
Having said that, it also threw me off schedule and I wasn't prepared for the time away that I needed and still need to take care of my tiny baby.
But don't worry, I am still around and still planning very cool stuff for the near future.
I hope you will stay tuned too 🙂
[P.S. More than half of the Everyday Hexagons stock have been pre-ordered already. If you want to secure a set too, pre-order now.]